Benefits of Retreaded Tires
---
Environment
It takes 22 gallons of oil to manufacture one new truck tire. Most of that oil is found in the casing, which is reused in the retread process. As a result. it takes only 7 gallons of oil to produce a quality retread. In fact, according to the U.S. Environmental Protection Agency, retreading is responsible for saving North Americans more than 400 million gallons of oil every year.

The retreading process produces significantly less carbon emissions than the production of a new tire.

Energy savings- Using state of the art technology, retreading uses 30% of the energy it takes to produce a new tire.

Retreading greatly reduces solid waste disposal problems. Every tire retreaded is a tire saved from the landfill.

Retreading is truly recycling and THE RIGHT THING TO DO!

Over 300 million scrap tires are generated every year. When a tire is retreaded it doesn't end up in the landfill, which helps bring this number down.

EPA Smartway retreads reduce fuel consumption & greenhouse gas emissions
Economic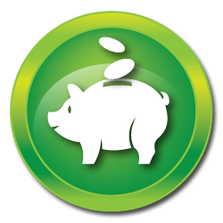 Approximately 70% of the cost of a new tire is in the tire casing. With proper maintenance, retreading permits the continued use of the fleets investment.

Retreading just once can lower your tire wear costs an average of 17%.

Retreading it for a second and third time can reduce the tire wear cost from new to run-out an average of 29%.

The cost of a retreaded tire can be from 30% to 50% less than the cost of leading brand new tires. This translates to millions of dollars in savings for consumers and trucking fleets every year.

A retreaded tire can be just as fuel efficient, or even better, than a new tire.